Reviewing Widget Scores
Widget score information can be found on the My Widgets page in the Student Activity section for each selected widget.
Student Scores And Activity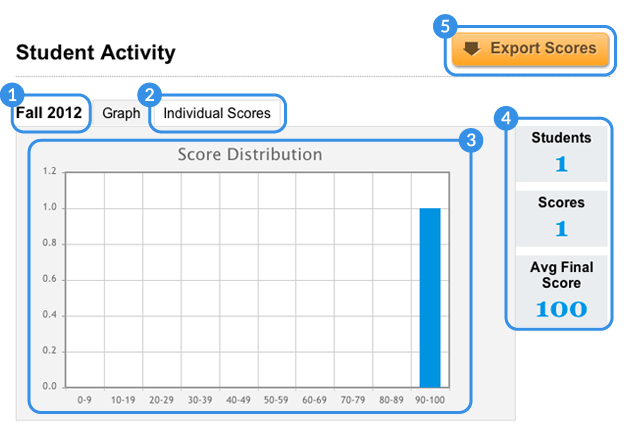 Semester: Scores are broken down by semester with newer semesters displayed first.
Individual Scores Tab: This tab provides a quick view of each students' visits and scores.
Score Distribution Graph: Quickly visualize how your students are performing.
Score Statistics: Displays the number of students, scores, and average score for the given semester.
Score Exporting: Export scores as a CSV file, which can be uploaded to an online gradebook or viewed in applications such as Excel.
Individual Scores
Selecting the Individual Scores tab provides a list of students who have used the widget during the selected semester.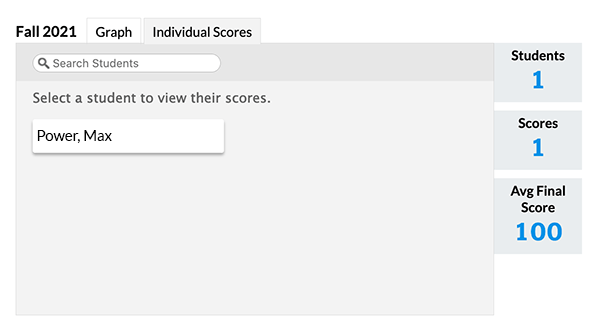 Selecting an individual student provides a list of each individual play session; each row displays the date the student played the widget, the duration the widget was used, and the final score.
Exporting Scores & Data
The Export Options button allows you to download score information and additional widget data in CSV format (for use in Excel, Canvas, Blackboard, etc.). To download scores from specific semesters, click the Semesters… button on the top right and select the semesters you wish to pull data from.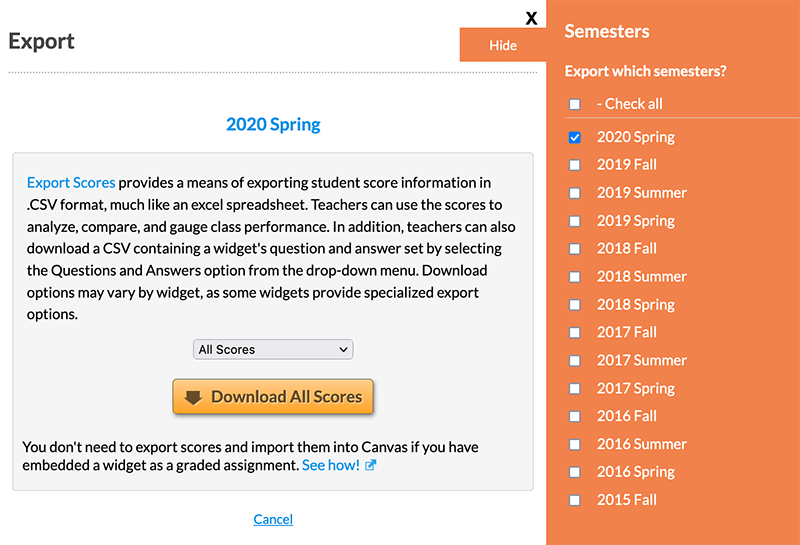 There are several export options available:
High Scores: The default export option. Produces a table where each row provides the highest score for each user.
Full Event Log: Provides significantly more data related to student play sessions. Every log event related to every user interaction is provided.
Questions and Answers: Provides question and answer metadata from the widget instance. Does not include any score data.
Referrer URLs: Provides a table of every unique referrer URL recorded from user interactions. This is useful to trace where the widget is being linked or embedded from.
Several widgets may have additional export formats. These are typically produced based on unique instructor requests and vary on a widget-by-widget basis.